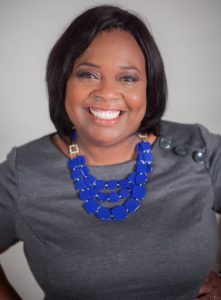 September 2017
Welcome to the month of payback!!!
Hebrews 6:10 says, God is not unjust; he will not forget your work and the love you have shown him as you have helped
his people and continue to help them. God will begin to bless you for your labor of love.
January 2017 – Happy New Year!!!!
When you think of New think of something coming into existence. It is about to be a season of expansion and things you have not seen happen before on your journey. This will not catch you by surprise because its is written. You will have to leave the old to see the new. The bible said in: Isaiah 43: 18 "Do not call to mind the former things, Or ponder things of the past. 19 Behold, I will do something new, Now it will spring forth; Will you not be aware of it? I will even make a roadway in the wilderness, Rivers in the desert."
You should now be walking in your expectation of the NEW.
"Don't loose focus because its here."
October 2016 – SOMETHING BIG IS ABOUT TO HAPPEN!!!
With the year rushing quickly to an end, we must focus on completing some things that we vision in this season. This month is your month of planting and looking forward to new crops to spring forward. Don't focus on what you've loss but mediate and have faith in what you are about to gain. You had to be prune in order to blossom. Get ready to enjoy the fruit of your labor because its about to break forth and happen soon for you. God surly has not forgotten you and your labor of love. Keep planting good seeds because something BIG is about to happen just for you.
September 2016 – Time To Give Birth
This season on your journey God is about to bring some things to an end this month. You will  begin to see a birthing of a new. This new dimension will symbolize completion or conclusion.
Why is it so important to not be bamboozle in this season? Because you will miss the most    amazing part of the conclusion to the matter. Wake up and know that the enemy is very aware of what you want and will always send to you the counterfeit first. But I decree and declare that your spiritual antennas will be in tune with any trap the enemy will try to lay before you. You will   begin to see thru the eyes of Jesus and will not re-open the end of the completion.
For what God is about to do for you it will take you simply being obedience.  I'm looking for God to give you the BEST in this month but you have to continue to praise HIM in everything.
Straight from Apostle's Heart!